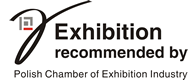 23.02.2018
Enea Operator will take a strategic patronage over this year's edition of the energy fair organized by Międzynarodowe Targi Poznańskie (MTP). EXPOPOWER/GreenPOWER 2018 Fair will be held on 23-26 April in Poznań.
06.02.2018
President of Poland Andrzej Duda on February 5, 2018. Signed developed by the Ministry of Energy Act of electromobility and alternative fuels. - Adoption of the Act creates conditions for spread of electric transport in Poland, and thus opens up new prospects for the development of Polish business and scientific sector. Electromobility can become a driver of modern economy, contribute to the growth of innovation in the energy sector and an effective tool in the fight against air pollution - says Energy Minister Krzysztof Tchórzewski.
01.02.2018
News about your new products in the Polish sector media? It's possible! If you are an exhibitor of GreenPOWER fair send us a description of your new products / services along with a photo. We will promote them – for free – before, during and after GreenPOWER fair.
More news
---

23-26.04.2018
International Renewable Energy Fair