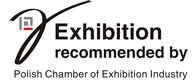 About GreenPower
THE BIGGEST EXHIBITION OF RES SECTOR IN POLAND
We invite You to business mixer. GREENPOWER trade fair, which gathers representatives of all sectors of RES in one place and one time, constitutes an excellent opportunity to learn about market tendencies, exchange practical observations or find out which challenges and possibilities awaits the sector.
At the GREENPOWER exhibition visitors will be able to find the offer of manufacturers and suppliers of equipment dedicated to the utilization of solar, wind, water and biofuel energy.
Are you looking for innovations in energy and RES? You have come to the right place – the GREENPOWER trade fair in Poznań is an inspiration for many companies to implement novel solutions. Additionally, the extensive event program of the trade fair will provide you with a solid portion of up-to-date knowledge.
_______________________________
EXHIBITORS' OPINIONS GREENPOWER
Andrzej Zyber, Solar Befestigungssysteme GmbH: We have been an exhibitor of the GREENPOWER Fair since 2011. I believe it is the best fair in Poland regarding green energy. We always get a lot of feedback after the fair.
Beata Wiszniewska, Polish Chamber of Commerce of Renewable and Dispersed Energy: The GREENPOWER Fair is a very good venue to observe the trends in the field of renewable energy. We have been present at Greenpower ever since its beginning.
Joanna Starosta, Bioten: ­We meet lots of visitors at the GREENPOWER Fair. There was a lot of interest in our offer, which we are very happy about.